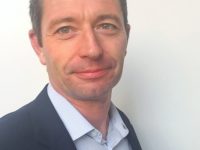 In today's higher education climate, students have a more powerful voice on the quality and value of their learning. High quality teaching has a correlation with students' willingness to learn independently, so how do universities achieve the balance of providing enough guidance and support but also empowering students to 'go it alone'? 
By Andrew Robinson, Director of Higher Education EMEA, Cengage
At stages in a student's life, whether it's before they enter university or during, there will be much focus on their careers and what they need to do to enhance their employability and life chances. One way to give students the confidence and skills they need is to give them the platform to build a library of graded work through their time at university and create portfolios to highlight specific skills, knowledge or competencies when applying for jobs or furthering their education.
Then at the course level, offering study tools and resources that are engaging and easily accessible, and where they can discuss content and feedback with their peers, will set a solid foundation for which they can explore learning opportunities for themselves, with their tutors or classmates.
Tools that give students visibility of their progress, their work and with the provision of instant feedback, will support their studies and life beyond the classroom. For the educator, solutions such as Pathbrite and MindTap by Cengage help to create an environment that removes obstacles that can hinder a student's confidence, while enabling them to develop the ability for inquiry and critical evaluation.
Andrew and his fellow panellists will be evaluating how technologies can be used to connect learners, give them a voice, the confidence of critical thinkers, empowered and capable to organise their learning.  He would be delighted if you could join him at "The Voice of the Learner" Panel Presentation Session ENG35 Friday 2nd December – 1.30 to 2.30pm