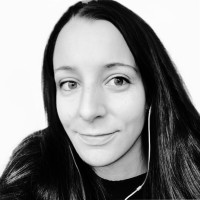 I look forward to be presenting on The Collapse and Rise of Digital Education at OEB21 in the session Digital Leadership in Transformative Times. The presentation will cover the rapid changes which occurred in the elearning sphere during the pandemic and how the new normal has impacted some of the choices made, leading to a complete change of practices in the digital education space and a rethinking about indispensable infrastructural prerequisites. A field report from the provider side.


The radical changes in higher education teaching that began in spring 2020 as a result of the pandemic – and which are still impacting until now – have forced universities into online mode on a scale and at a speed that seemed unimaginable. Out of the necessity to maintain teaching operations, many have had to conduct a global teaching and learning experiment in real-world conditions around teaching, learning, and examinations.


Many organizations had to respond very quickly by taking immediate action to provide digital tools that worked – on scalable architectures for use with many, many people. But how did they make that shift, especially with a lightning increase in usage? What was implemented, what worked, and what did not? This is what the presentation is trying to address.


The presentation will further discuss those "jumps into the deep end" using examples of larger and smaller implementations. It will also try to identify what are the parameters that define the much quoted "new normal"? Can it be simply described as the new "hybrid teaching" paradigm – or is that too simple?


For example, one of them, a leading lifelong learning institution in Europe (CNED) and the French-speaking world, developed into a nationwide project to support all learners in the secondary education sector. A long-time customer, the organization expanded its already use of the virtual classroom tool Blackboard Collaborate in 2020, using the great advantage that the system was already implemented and could be "elastically" inflated to a mammoth size, supporting more than 50.000 users.


But that is not all. The largest German speaking university in Europe with nearly 100.000 students suddenly faced the challenge to transform their institution from a mere face-to-face teaching university into a home-learning university within a couple of hours. This meant complementing inhouse resources to support the increasing and – with the lockdown of COVID-19 – skyrocketing demand of scalable web conferencing sessions with 500 users per session. Spinning up those resources quickly, like server instances and configuration tasks, constitute another challenge, often tightened by the fact that in a crisis, all hands are needed to fulfil the most critical tasks.


Following our experience, smaller institutions in particular, which had already taken precautions in advance by building up a digital infrastructure with a corresponding solution portfolio, were able to offer a lot "out of the box", because all the tools were already in use before the changeover. In addition, many organizations with a previous, even small, e-learning structure and/or strategy in place found it easier to manage the drastic change, often because they had already created tutorials and guides in advance, which proved to be very helpful. Some of the teachers and students had their first experience with the digital offerings through the crisis and learned to appreciate the new situation, so the influence of that "nudge moment" on the general adoption of digital tools should not be underestimated.


To summarize, none of the large-scale implementation effects that the presentation tries to describe would be possible without a powerful and scalable digital infrastructure and landscape, in a SaaS based multitenant setup and its different layers, built on microservices, tied together with a single API standard and centralized data aggregated across all services, with a Web UI that is responsive and follows Universal Design principles throughout the applications. Therefore, the presentation will also refer to the key elements and basic requirements of a "true" platform in form of a group of technologies that are used as a base upon which other applications can be developed, where evolving technology and new functional elements can expand and develop over time.


Around the world, several visions for an integrated Ed-Tech learning environment have been designed. One of them – the Next Generation Digital Learning Environment – was first introduced through Educause in North America in 2015 and is one of the more familiar ones. These frameworks are useful for defining the landscape and give us some definition on how to evolve our Ed Tech environments, but they also highlight the key challenges that we are facing today, in terms of scalability, interoperability and adoption. We want to share our understanding of it.


And what is next? One of the burning questions, are higher ed institutions equipped with the right tools for presence and hybrid teaching, specifically designed for education? Is the best yet to be developed?


Written for OEB21 by Annabell Busch of Blackboard. Make sure to join her presentation in the session Digital Leadership in Transformative Times.