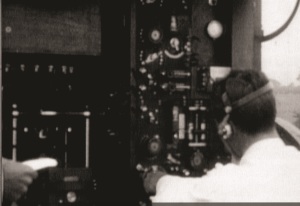 Which decades throughout history have been the most innovative? In 1903 the Wright brothers showed us it was possible to 'fly'; meanwhile, in the 1960s it was jet packs and a moon landing.
Dan Mills, Head of Business Development at ITN Source – the award-winning news organisation – has access to extensive archive footage. This inspirational stock footage, which has been captured from around the world since 1898, allows him to take storytelling to the next level.
"We have 120 years of amazing historical, political, geographical, social and economic moments from across the globe. The scope this gives us in the education space is enormous, it's very exciting," Mills says.
Mills will be hosting a session at VIDEO EDUCA called 'From the Newsroom to the Classroom' where he will be sharing his insight into how to find the latest and best content for educational videos. He caught up with ONLINE EDUCA BERLIN to talk about his exciting new project – an Interactive video timeline that allows you to find out about scientific discoveries and technology developments from 1910 to 2010.
The timeline uses ITN Source's extensive archive footage to tell the story, allowing you to find out in just 10 minutes (one minute per decade) how technology has changed our lives.
What were some of the most interesting discoveries?
"I travel fairly regularly as part of my job, but it blows my mind that a little over 100 years ago man was just learning to fly. The footage we have of the Wright brothers in 1903 looks fairly comical but that technological milestone has changed our lives and truly made the world a smaller place," Mills says.
"Conversely, bearing in mind we still use the same principal today, John Baird's TV invention of 1920s seems to have taken much longer to have developed into the flat screen LEDs we're all used to now."
What was the most exciting decade?
"1960s for me – not only did they come up with cool stuff such as synthesisers and jet packs they also put a man on the Moon!"
Mills says the timeline is a fun, educational tool for both 'kids and adults to get a snapshot on the way things were on a whole range of subjects.'
Check out the trailer and see what you can discover with the interactive timeline here