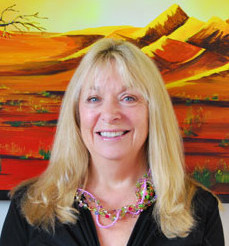 Higher Education is widely believed to be critical for any nation's economic, political, and social success, as well as for the future of its citizens. Institutions of Higher Education throughout the world are facing huge changes and turbulence in their external environments. Many are wrestling with ways of maintaining their values and missions while transforming their ways of providing education and operating practices.
By Gilly Salmon
In the highly complex and increasingly diverse environment of scaling up and technology deployment, collaborations of all kinds have become of critical importance. Many educational organisations are exploring the implications of partnering for new business models and delivery methods. Contributions to achievements from both private, commercial partners and public universities are coming into the spotlight typically around aspirations to achieve better outcomes for students, sustainable business and opportunities for innovation and change.
Public-private partnerships have always required very special development and attention across all sectors but perhaps never more so than in higher education, where commercial cultures and knowledge construction values are most disparate. However, innovation, even if disruptive to the centuries-old business models of higher education, is perhaps more likely to be achieved in such environments. Educational institutions and their commercial potential partners debate and tackle disruption versus reform, for and not-for-profit and the challenges for leadership as well as for those at the learning and teaching coal face.
At ONLINE EDUCA BERLIN 2013, a special session, "Growing Successful Public-Private Partnerships" shares insights into and critical success factors of some recent successes.
From Melbourne Australia, we hear about Swinburne Online, a commercial company 50% owned by Swinburne University of Technology and 50% by Seek Ltd, a publicly-listed Australian company. Swinburne Online offers Swinburne's full undergraduate degree programmes requiring regular entry requirements, full assessment and quality learning. But the learning and teaching is designed to be fully digital, with small groups and personalised tutoring. Swinburne Online admitted its first students – 581 of them – in March 2012. By June 2013, there was a higher than anticipated student enrolment – Swinburne Online now has 3325 students and rising….
At ONLINE EDUCA BERLIN 2013, we will hear from Gilly Salmon and Ben Mackenzie about the critical success factors in the collaboration from the viewpoint of transferring knowledge and learning from campus to fully online.
From Dalia Das, VP Education at Bertelsmann in Germany, we hear about Bertelsmann's portfolio of companies that aim to innovate in higher education by partnering with colleges and universities rather than competing against them.
By combining private sector skills with academic robustness, institutions can significantly increase reach and their digital footprint or create new world-class programs that appeal not only to students in the institutions' home country but to international students all over the world.
From iversity.org, Europe's leading platform for MOOCs, which launched very recently with over 100,000 students, Marcus Riecke tells the story of how he and his team initially attempted to persuade German and European universities to cooperate in the area of MOOCs.
Frustrated by the lack of response from universities, iversity switched tacks and initiated a global competition in cooperation with German education think-tank Stifterverband.de, which yielded iversity's launch curriculum: moocfellowship.org.
"Growing Successful Public-Private Partnerships" will take place on Thursday, December 5 from 11:45 'til 13:00.