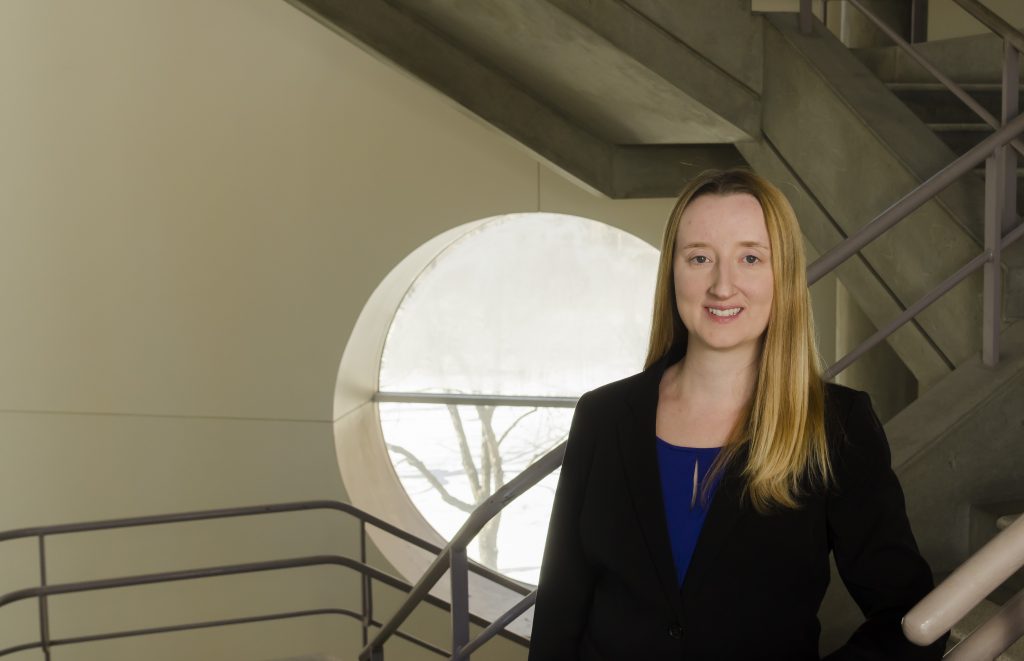 Since early 2020, the challenges of the en masse shift of in-person courses to online and more blended learning experiences in higher education came hand and hand with tremendous stress for students, faculty, and staff managing their changing academic worlds and personal lives. Unlike earlier online courses, teaching for instructors in response to the pandemic involved converting an in-person to an online modality in a matter of a week with minimal training while at home with family and managing research groups during shutdowns. Similarly, emergency remote learning for students included disruptions from their planned tracks to earning a degree and serious distractions from the world around them and at home. These challenges were minimal compared to those in our communities facing emotional tolls from health battles, loss, racism, or economic consequences of the pandemic.


By late 2020, many instructors had more technology options and training resources available as well as some practice in trying online teaching if new to it, but the stress of the pandemic was then and continues now to not be over for all. As instructors and institutions decide the design of courses going forward, it is important to separate how we think about and develop online and blended teaching and learning experiences from the stress as well as recognize that these stresses impact individuals in unequal ways.


During 2012-13, I saw firsthand the excitement and skepticism about online teaching and learning when developing a Massive Open Online Course (MOOC) during the early days of these initiatives at MIT. Luckily, I worked with people who had great enthusiasm and open minds for these MOOC projects that continue to give free access to knowledge worldwide, but that was not everyone. I chose to follow this career path because I believed the adoption of digital learning would grow.


This past year or so reminded me of that time at MIT in which talking about teaching and learning became a common conversation with many asking how to translate an in-person course to an online format and with some of the same questions. The forced shift to remote gave instructors the opportunity to rethink what and how they taught. What are the learning goals? Are all of these topics necessary to include? How do we assess learning in an online format? What about academic integrity? How do we run labs in a virtual space? What can we do better online? What is the best format for videos? Given that the attention to online teaching and learning in response to the pandemic impacted everyone rather than just the instructors choosing to develop MOOCs or other online courses, I hope that more instructors experimenting with different ways of teaching will keep the aspects that worked and benefited students or have the potential to do so with improvements to implementation.


MIT had many examples of blended learning in courses before emergency remote teaching and learning, especially those applying digital learning materials also shared in our MOOCs. The hands-on approach to learning for practical application combined with a culture of collaboration with peers meant all courses had a significant in-person component. There were some special cases, but MIT undergraduates could not take a completely online course for credit before 2020.


So, as we prepare for a fall semester with the return of in-person courses, work, and student life, we have to critically evaluate what returns from pre-pandemic and what new practices remain. How can we take advantage of in-person interactions to prioritize activities of value in that mode? What online approaches enriched the experience? What is right for student learning, mental well-being, and equity and inclusion? What is realistic for the faculty with limited time? What did we learn this past year or so that we can apply to make a better future for teaching and learning?


To share lessons learned across departments between those with prior expertise in online learning, I recently led some discussions with colleagues in the Digital Learning Lab on the return of in-person teaching and learning for the Fall 2021 semester. The Digital Learning Lab formed in response to a need for a community of practice between those like myself deeply involved in MOOC and blended learning projects, and MIT President Reif later introduced the group in a 2016 community email entitled, "MIT and the Future of Education." The members hold academic appointments in departments with support from the MIT Office of Open Learning. They have degrees and teaching experience in that home discipline, acquire expertise in the management of these projects, education technology, and application of the learning sciences, and most importantly possess the right skills to work closely with the faculty to act as change agents for teaching and learning. The formation of this group as a result of departments committing to MOOC projects set up these units to have colleagues to turn to during the recent transition to remote teaching and learning.


To organize our discussions on what the upcoming Fall semester will look like, I separated the return to on-campus teaching and learning into the following seven categories with an example in each case.


Logistics of running a course
Many instructors rewrote policies in the course syllabus during remote teaching and learning to accommodate the stresses of the time. What grading schemes or logistics should stay? What data do we have on positive outcomes? For example, the shift to de-emphasize high-stakes exams and diversify the types of assignments in a course will likely continue.
Tools we use
Many instructors and students tried a tool that enabled remote teaching and learning. MIT even transitioned to a new learning management system this past year. What tools worked well and in what context? Can that use stay as the course runs in a blended format?
Successful class session or assessment of learning
During class sessions, many instructors used chat functions and planned activities to increase interaction. Many students completed new types of assessments of their learning or an assessment in a different format, such as timed online exams that have the potential for future use. How do we know what worked well informally or through research? What are the implementation details to recreate a successful experience for the next academic year?
General student services and programs
To help support students to build community or manage stress, MIT offered many new services and programs or expanded existing ones over this past year or so. Several departments are already planning to maintain mentoring programs. What support systems will students value?
How we work
Prior to 2020, instructional staff and faculty did not work from home a majority of the time. For those of us regularly working in online learning, we hope that some percentage of remote work remains an option to maximize the personal life benefits of no commute. How much remote work continues?
Attitudes
Attitudes have shifted over the past year or so. For instance, more attention is on diversity, equity, and inclusion efforts, but will instructors maintain a commitment to put inclusive teaching into practice? What other attitudes have changed for the good?
Relationships
In the virtual world, relationships shifted, and the limitations of discussing a project with those living far away minimized. I mentored three summer research students from other states last year that I have not met in person, yet we and they feel part of the group. Are there relationships that can continue to thrive or be built entirely online?



I look forward to exploring these topics more as the fall semester approaches at MIT. I hope others in the higher education space who are having similar conversations share their findings, and we can dive deeper into how these ideas are playing out in practice at the OEB conference workshop in December.


Written for OEB21 by Mary Ellen Wiltrout, Massachusetts Institute of Technology, USA.