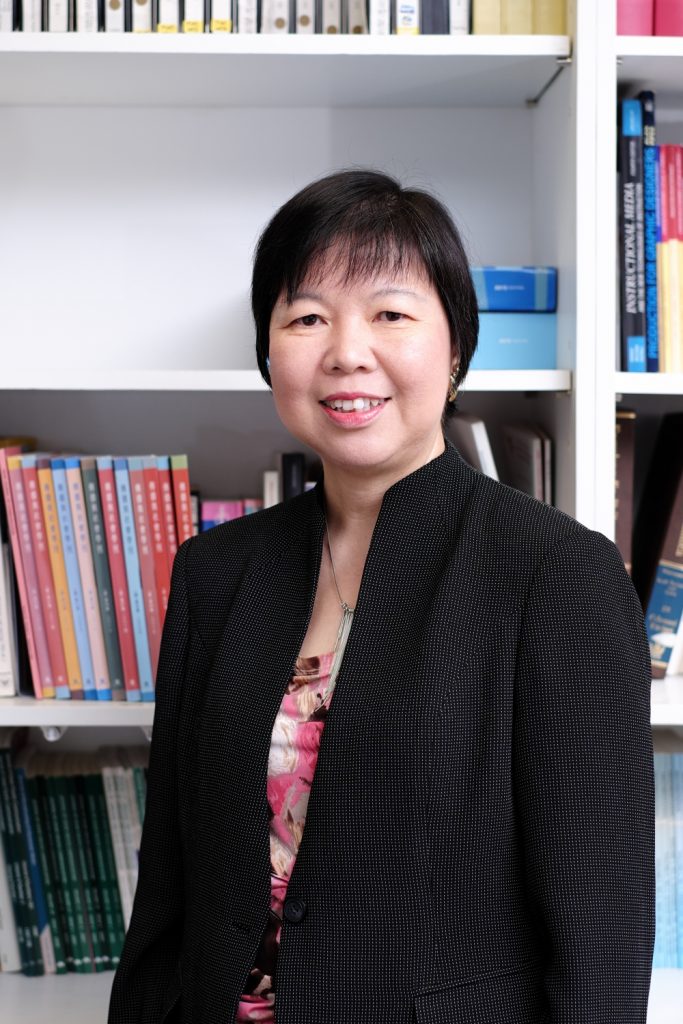 For many students, especially undergraduates, it is a steep learning curve to become confident and competent in conducting academic research. In this article and during my presentation at OEB21, I shall share my experience of designing and implementing blended learning activities and assignments that develop students' research skills and academic curiosity.


As a communication scholar, I have acquired a high level of expertise in research through the successful completion of over 50 research projects. It requires sophisticated knowledge in the subject matter, theories, and methods. However, I believe that students can acquire these powerful knowledge and research skills through participating in authentic research projects. I can claim that I am the first scholar in Hong Kong to apply research-informed teaching and learning in the social science discipline. My unique implementation of the pedagogical strategy is this: every student, whether in introductory or advanced courses, major or non-major, participates.


Allow me to share three examples to demonstrate what I did and how I did it.


In the first example, students are taking a general education course titled "Children as consumers: Marketing to the youth". In one class, students read a journal article about the attributes of "my favourite shop" among adolescents. As a blended learning assignment, students replicated the data collection part of the study in a three-hour session. Students are required to bring two images of their favourite shops. Students formed pairs and each person conducted a qualitative interview of about 15-18 minutes with his or her partner. A list of questions and a template for transcription was given. The interview was audio-recorded. Students conducted the interview as well as part of the transcription in the class. The assignment brief and the assessment rubrics can be found online.


The teaching plan is as follows:
Introducing the ethic clearance procedure before data collection; basic interviewing skills, the instructor demonstrates interviewing with the teaching assistant 3:30-3:55pm
Pair-up of students 3:55-4pm
Interview part 1: 4-4:25pm
Break 4:25-4:35pm
Interview part 2: 4:35-5pm
Go through transcript template and practice of transcription 5-5:30pm (instructors walking around the classroom checking students' work; students continue to work on the transcript at home)
Break 5:30-5:40pm
Debrief about qualitative interviews; differentiating follow-up questions and new questions; trouble-shooting 5:50-6:10pm
Wrap up of what you learn today 6:10-6:20pm


Many students told me that this was their first attempt at conducting qualitative research interviews. It was fascinating to see that the classroom was full of energy. Subsequently, I gave another lecture on analysing qualitative data. For this assignment, I did not ask students to do the data analysis. Instead, I analysed the data and shared with students the identified themes generated from the interviews. We also compared the results with that among the adolescents to see how attributes of much loved retail shops changed with age. This assignment can be easily adapted to other disciplines e.g. "My favourite travel destination", or "My favourite teacher in the secondary school". I also managed the same assignment in an online environment using breakout rooms for interviews.


A second example is a qualitative study of children's perception of YouTube videos with branded messages. During the class, we went through several developmental theories that explained children's responses to traditional advertising in the form of TV commercials. Nowadays, children are exposed to indirect advertising embedded in the media contents such as product placement in videogames and unboxing YouTube videos. A research question is "Does children know that these are advertisements?". I asked students to interview a child of age 10 to 12 and explore whether he or she considered YouTube videos with commercial contents a form of advertising. Results indicated that children within this age bracket varied in their level of processing of commercial contents.



The third example worth sharing was a group assignment that required students to develop creative content to promote financial literacy among children and youth. The project required students to conduct a literature search, collect empirical data about children's perception of a smart consumer through qualitative interviews, set communication objectives, and create two storyboards for an organizational website. I gave a short lecture on storyboarding. Students then analysed the data and brainstormed creative ideas. Students presented their work at the presence of representatives from the Investor and Financial Education Council.



Students' feedback on the blended learning approaches show that they found the method both interesting and engaging. They felt more confident in conducting research, developed the attitude of evidence-based decision-making, showed more interest in the topic, and had a sense of accomplishment.



These are just some insights based on my personal experience. I look forward to discussing further ideas and case studies of how we can design blended learning assignments that promote undergraduate research with you at Online Educa Berlin later this year.


Written by Dr. Kara Chan (PhD in psychology; City University of Hong Kong) worked in the advertising profession and as a statistician for the Hong Kong Government before she joined academia. Her research areas include advertising and children/youth, as well as cross cultural consumer studies. She was the recipient of President's Award of Outstanding Performance in Research Supervision in 2018, the General Education Teaching Award AY2020/21 and the Finalist for the 2020 University Grants Committee Teaching Award.