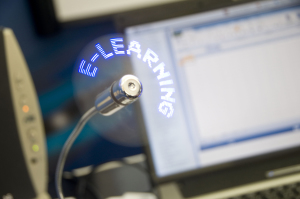 As this year's ONLINE EDUCA BERLIN approaches, TrainingZone is excited to announce the release of its latest report, 'Business and education: collaborating for success,' created in association with OEB.
By Jon Kennard
We asked some of this year's speakers, as well as other experts from previous years, to discuss ways in which business can collaborate with education; how one informs the other and how both need each other for success. As the Institute of Education's Anita Pincas says in her opening, "In the business sector there is an ever-present need for training in almost every craft, occupation or profession."
The Report also includes contributions from MOOC advocate and experienced conference speaker Donald Clark, who makes the point that "all you need is an Internet connection; they're [MOOCs] taught by some of the best in the world and they're free."
More controversial viewpoints are provided by Big Data expert Ger Driesen who says that "looking at the disruptive influence of Big Data and analytics on learning, the education sector performs much better than the corporate sector." In addition, in his case study, Learnpatch Founder Martin Couzins warns employers "not to fall into the trap of believing stereotypes."
To round out the Report we also have a contribution from professor of online learning Gilly Salmon and Director of Academic Operations Ben Mackenzie. It's quite a coup getting all these great thinkers and doers together, and the Report promises to be an excellent companion piece to the 20th OEB event.
Topics covered range from Big Data in learning, corporate MOOCs and engaging Generation Y, just to name a few. It provides fascinating insight with a high calibre of contributors. We're also very excited to be partnering with OEB, and hope this will be the first of many projects.
Accompanying the Report will be a panel discussion on day three of ONLINE EDUCA BERLIN entitled 'Business and Education: A necessary partnership'. The session aims to extend the discussion with some of the contributors (and a few new faces), and to encourage delegates at the event to provide input – a real chance to get further under the skin of this idea of symbiosis.
Although traditionally an education-focused event, OEB has never ignored the influence of the business world on academia, and with the lines between the two blurred ever further, in part through ground-breaking collaboration and research, it promises to be a fascinating few days and I'm looking forward to seeing the conference's reaction to our report.
Find out more about TrainingZone's ONLINE EDUCA BERLIN session here.
Read the full Insight Report here.