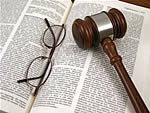 Blackboard reinforces its commitment to the professional education and institution sectors by bringing its professional education suite to ONLINE EDUCA BERLIN. On Thursday, December 4th, Blackboard will present a client case-study with BPP, a leading provider of professional legal education in the UK, in a lunchtime briefing session.
Despite exponential growth in communications technology over the last decade, there are many companies out there that are still not convinced they have the most robust blended-learning strategy to manage corporate training, but this is largely because they rely on a Learning Management System (LMS) to do a job it was not designed for. As Elliott Masie found in his March 2008 trends report "12 Wishes for Our LMS and LCMS Systems", most learning management systems on the market today focus on managing employee learning and training from the businesses' perspective. They can track attendance, participation and certification. These aspects are important, but not critical. There is also a currently unmet need – to focus on the learner.
Law firms are one of many corporate sectors demanding more connection between students and employees in an effort to narrow the perceived "skills gap".  BPP, a leading provider of professional legal education in the UK, uses Blackboard's learning and community content system to meet the challenging demands of its corporate clients, who expect their graduates to undergo extensive and practical legal training in order to increase their hourly fees. The Blackboard Professional Education Suite provides interactive, content-sharing solutions designed for learners and instructors – not administrators.
By integrating e-learning solutions into its offering, BPP has created a system under which students have access to a great deal of "hands on" legal practice to support their professional assignments and employers whilst training. With Blackboard's content system, teaching staff at BPP can choose between auditory-, visual training- and video formats, enabling them to plug into a wider array of modules to create a more dynamic learning environment. Rather than simply being one of three hundred attending a lecture where you cannot see the screen properly and potentially receive "death by PowerPoint", students now have more choice. They can listen to a podcast from their professor when they are travelling to and from college, download relevant materials prior to attending a lecture and then afterwards participate in an online assessment.
Blended learning has allowed BPP to offer its students the tools with which to personalise their learning to fit their lives. The end result is good for both business and students: more and more trainees will successfully make it as lawyers, and the leading law firms BPP works with will benefit from their trainees' access to the latest and most comprehensive professional training available. BPP will join Blackboard at Online Educa Berlin to host a lunchtime briefing session in the VIP conference room on Thursday, December 4th, where attendees can see how the Blackboard system works within BPP.  Please e-mail Jonathan Dick at Blackboard at Jonathan.Dick@blackboard.com if you are interested in attending this session, and he will send you further information.
While BPP represents a shift-change in how professional education bodies and employers view e-learning in 2008, Blackboard's traditional higher education customers are also revisiting how increased web-based interactivity can maximise their students' learning experiences. Project NG, the multi-year, multi-release project to deliver a next-generation teaching and learning platform, is Blackboard's response to this challenge, and one being monitored closely by customers in the higher education market particularly.
With Project NG's official debut just months away, Blackboard will be on hand at Online Educa Berlin to discuss the platforms' Web 2.0-based tools and how they can be used to engage students, leverage the power of social learning communities and drive success in institutional assessment.
More information on Blackboard can be found at: www.blackboard.com