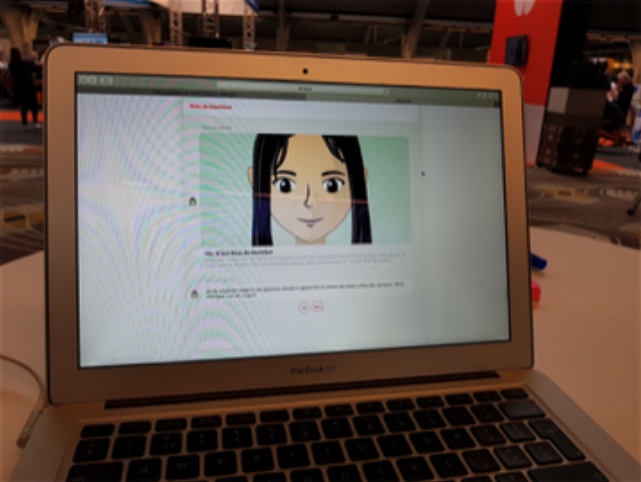 In our professional lives, we can often use a helping hand. This can be someone who assists us in important decisions or coaches us through difficult situations. Or it might be a person who helps us reflect on something that didn't go according to plan, so we can learn and improve our skills. In such a situation, it's often helpful to have someone just pose the right questions. We found that chatbots in automated conversations can be very helpful by doing just that. Moreover, we think chatbots even have some advantages over real people in the case of coaching and reflecting. We will share three inspiring examples.


The first is Beau, the confessional chatbot. We built a prototype to find out if a chatbot could be used to support professional reflection. The results were much better than anticipated: most people expressed positive feelings about the use of Beau, the tone and the language used in the conversation. More importantly, though, half of them reported gaining new insight through the conversation. We think that communicating with a text chatbot instead of a person, and typing instead of talking, often helps the reflection process and can facilitate coaching. It gives people time to think and enables them to determine the rhythm of the conversation themselves, while the chatbot remains neutral, as there is no human bias possible. You can encourage people to do this on a regular basis, or you can meet as a team to use a reflection bot and exchange them at regular intervals. You can download the full research about Beau.


The second is a bot to support students in searching for a suitable internship. This bot is built by the University of Applied Sciences in Amsterdam, Communication MultiMedia and Design. In general, students start their search for an internship too late. As a consequence, there are few opportunities from which to choose. The study programme wants students to search based on their qualities and learning questions. The chatbot helps them with a coaching conversation, asking the prospective participants questions to stimulate reflection on what they would like to learn and do during their internship. Unlike human coaches, mentors, and advisors, the CMD Internship Bot offers no advice or solutions. The bot appeals to the students' individual wisdom to find their own solutions. It uses the GROW model by John Whitmore to help clarify thoughts, wishes, goals, sources and intentions. The CMD Internship Bot aims to change student behaviour toward finding a better match between them and the internships. It also helps them start the orientation in time for the internship period.


The last is the Coach M bot by Emma Weber's company Lever, working on post-training learning transfer. Lever has already supported learning transfer by means of so-called "learning breaks": professionals had phone conversations with a coach to reflect on self-set goals at the end of a training programme or learning intervention. The Coach M bot does the same using text messages and artificial intelligence. The results were surprising to Emma: "The thing that really surprised me is that people would give full sentence answers and would also be really friendly and polite, and do things like wishing the bot happy Christmas. So there was that real relationship piece with the bot, even though they knew it was a piece of technology."


The usage of the Coach M bot was also much higher than expected. Sixty-seven percent of the users completed the three intended 20- to 30-minute coaching conversations. "The other interesting thing to analyse was the depth of the conversations that people were having, through looking at the actual sort of scripting," according to Emma.


The fascinating thread running through all these three examples is that high-quality questions asked by a coach might as well be asked by a chatbot. The advantage of the bot is that it is available at all times, patient and can handle several conversations at the same time.


Written by Joitske Hulsebosch, Steven van Luipen and Natasja van Schaik, who will be hosting the interactive Pre-Conference Workshop Are you talking to me? Learn to design a chatbot on Wednesday, November 27 at OEB Global 2019.